Let us assist you in the ERP implementation and save you both frustrations and money.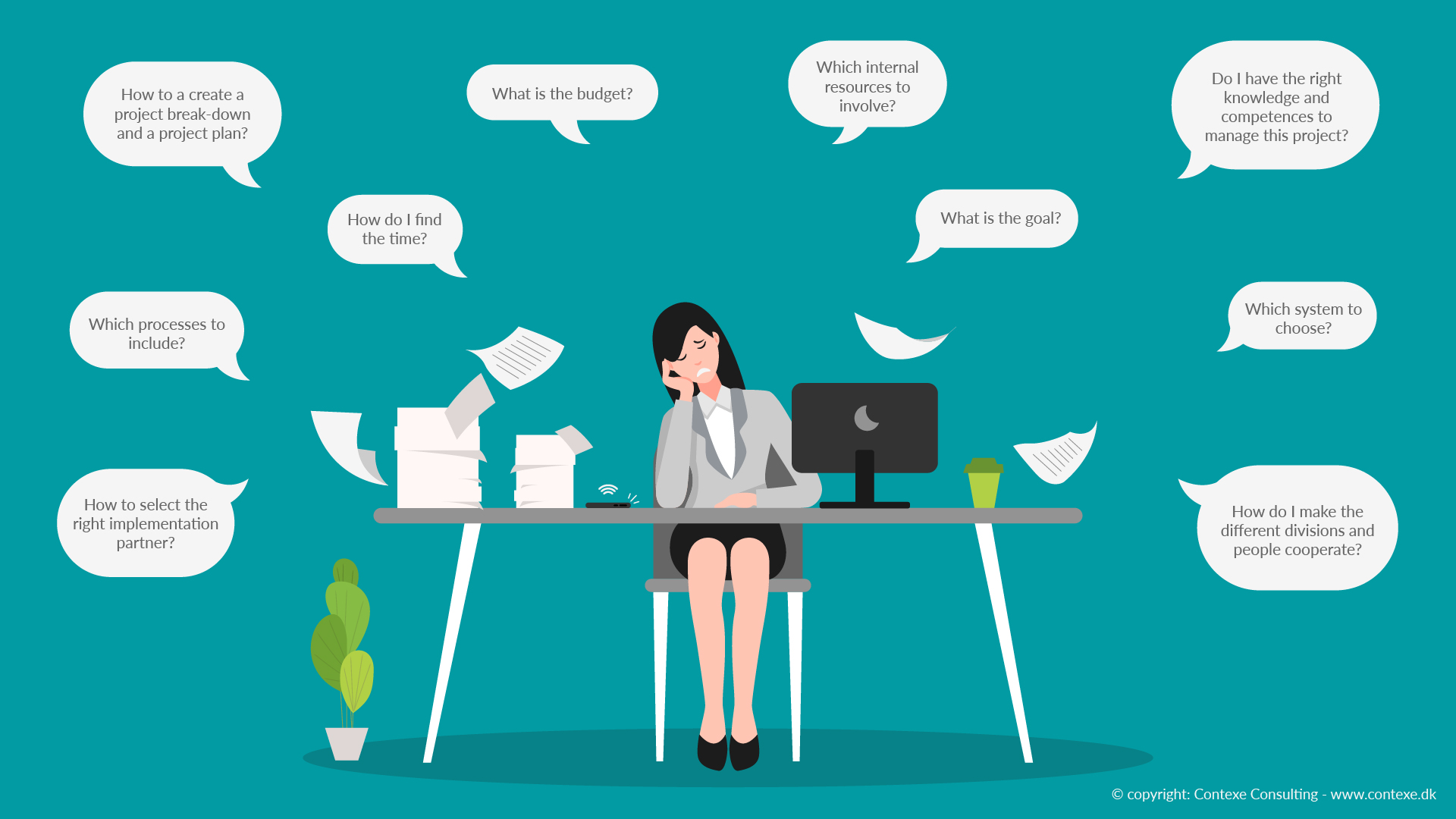 Project- & change management is very important throughout the implementation of an ERP system.
Contexe provide knowledge throughout all phases in the implementation.
This includes ERP Project management, Solution architecture (processes), Communication and change management.
Implementation of an ERP system is the essence of moving knowledge from core employees to new processes and a new systems. This is a very fragile and risky process as it is human nature to close down for information when feeling threatened on the job. This most likely lead to "resistance against changes". The big challenge is to make these core employees participate in the process and give them process ownership. When implemented correctly this will increase the likelyhood of an successful ERP implementation and the transformation from knowledge based on a core of people to knowledge based on the company dna (system and processes).

For more info and recommendations about the ERP implementation – Please read our article: ERP implementations – In search of the Unicorn.
ERP implementations – In search of the Unicorn
The need of a strong Internal Project Management and line management is very clear. The skills will decide whether the ERP outcome will be a "Sick horse" or a "Unicorn".